TAKE HD TV
along for the ride!
Watch HD TV Right From Your Cab
DISH Pay As You Go is the perfect companion for life on the road. Designed for your home away from home, DISH portable satellite antennas give you the best entertainment experience while you relax and de-stress. With the largest selection of HD channels, movies, and sports enjoy on-demand entertainment anywhere you park.
Enjoy Pay As You Go packages starting at $52.99/mo.
No credit checks, commitments, or long-term contracts.
The best HD antennas at the best price, with a variety of mounting options for your cab.
No Wi-Fi connection needed.
Outfit Your Rig Like A Pro With DISH
Enter Your Email To Get The Trucking Antennas Guide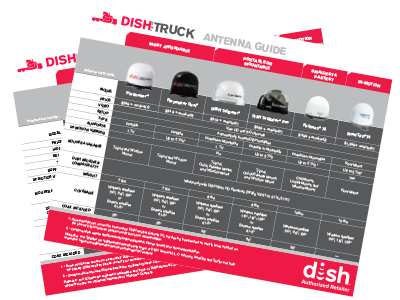 Trucking Programming Packages
Build your package with the Flex Pack or get more channels with our America's Top Packages and Pay-As-You-Go based on 30-day increments. If you already have DISH as your home provider, pay only $5 a month for an additional mobile receiver for your truck.
CALL 1-800-970-9833 FOR MORE INFORMATION
Shop Trucking Antennas & Accessories
Our Best Selling Trucking Bundle Is On Sale!
DISH Tailgater Antenna Bundle
With Wally
The DISH Tailgater is a fully automatic, portable HD satellite antenna that sits on the ground or mounts to your rig with the optional KING cab mount. Based off the #1 selling KING Tailgater, the DISH® Tailgater is an economically priced antenna for those who don't need to connect more than one TV. When used in combination with a DISH mobile receiver such as the DISH Wally, you can enjoy all of your favorite channels anytime, anywhere.
With Pay As You Go TV, there is no contract required and no activation fees. Best of all, you only pay for the months that you want to use it.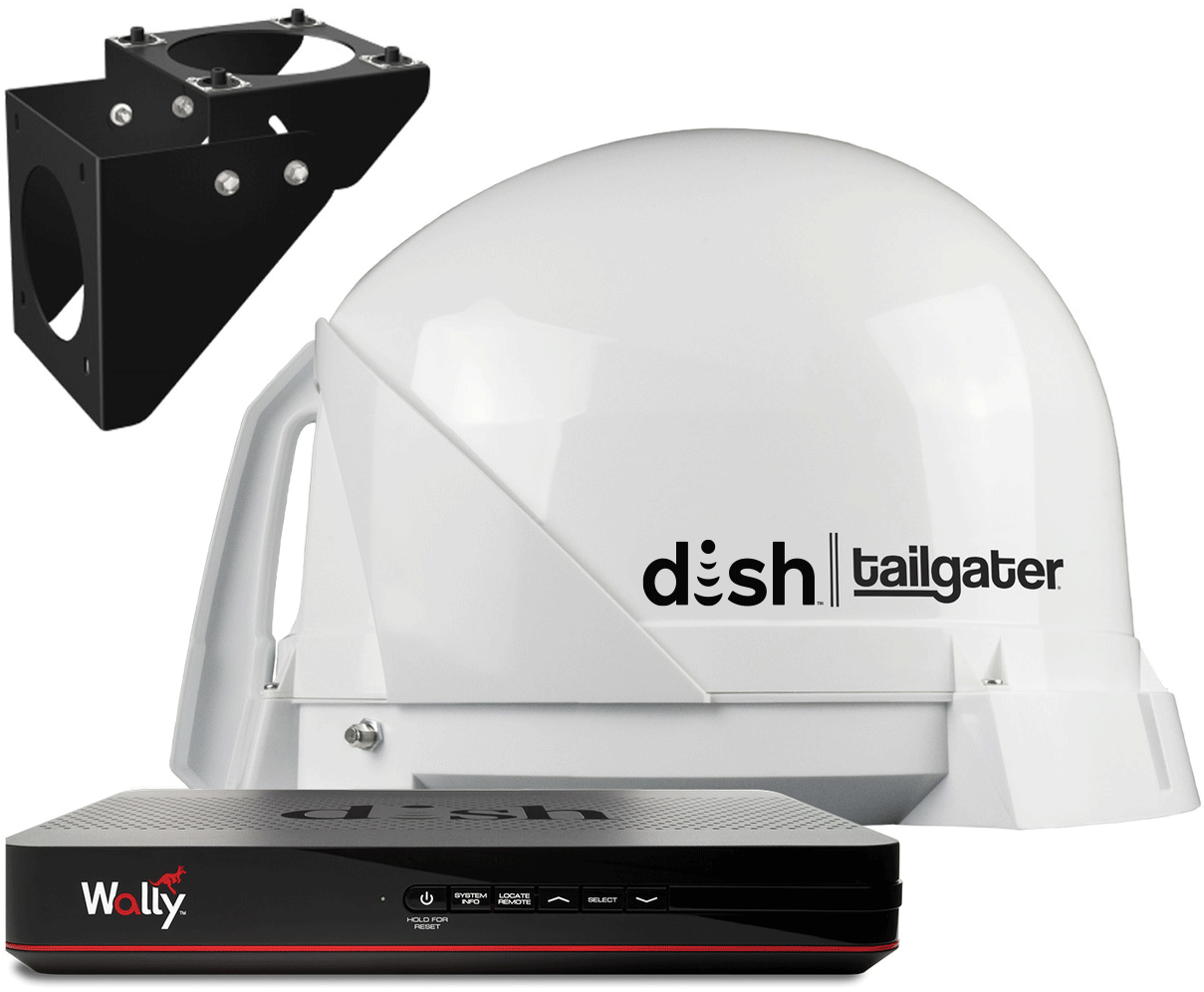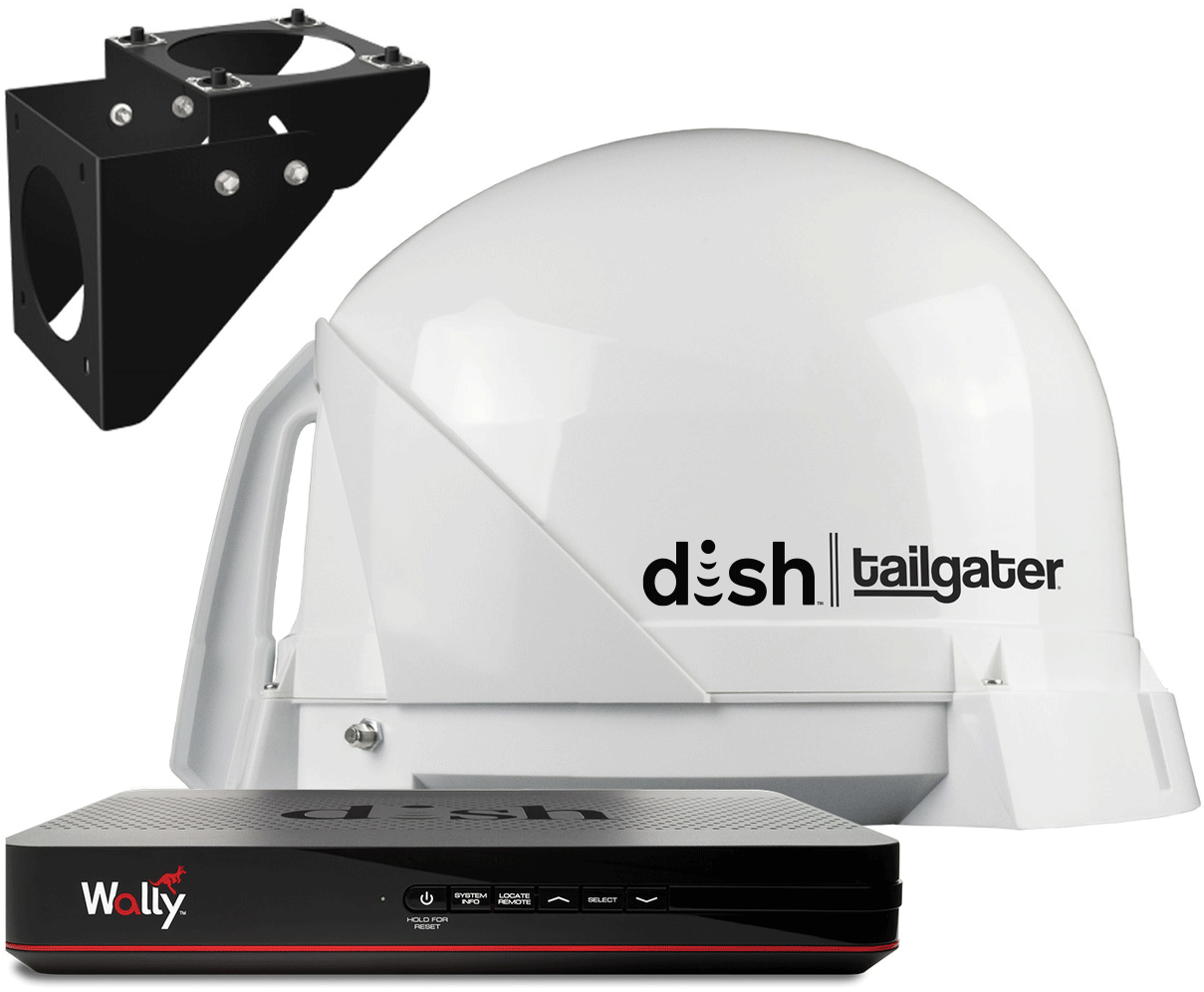 What Other Truck Drivers Are Saying
Said that watching live TV on the road was important
Are more willing to work for a company that provides TV
Watch at least two hours of TV per day
Said that watching TV in HD is important