TAKE HD TV
along for the ride!
Increase Driver Retention with DISH HD TV
Great drivers are one of a Fleet's most important assets but attracting and retaining those drivers is one of the industry's biggest challenges. We're here to help!
of drivers said they would be more likely to work for a company that provided TV service.
Boost your recruiting and improve your retention with home amenities like satellite TV. DISH offers exclusive equipment and programming discounts. Let us help you build a program that fits your fleet size, budget and driver preferences by requesting a customized quote.
Outfit Your Fleet Like A Pro With DISH
Download the Fleet Pricing & Benefits Guide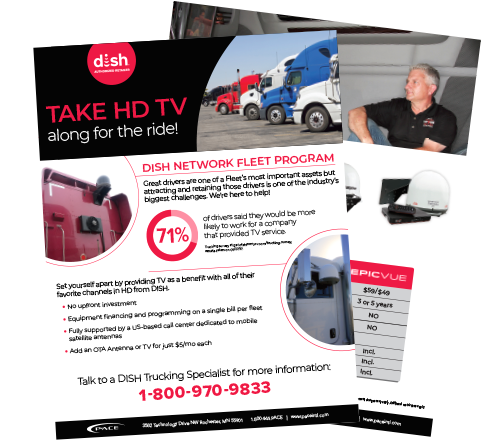 Exclusive Pricing and Programming Packages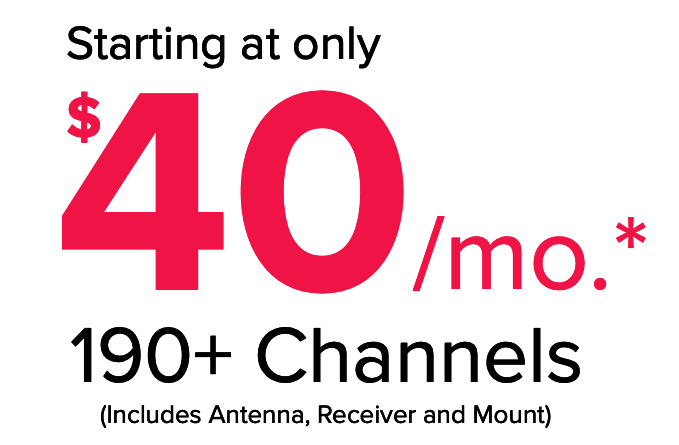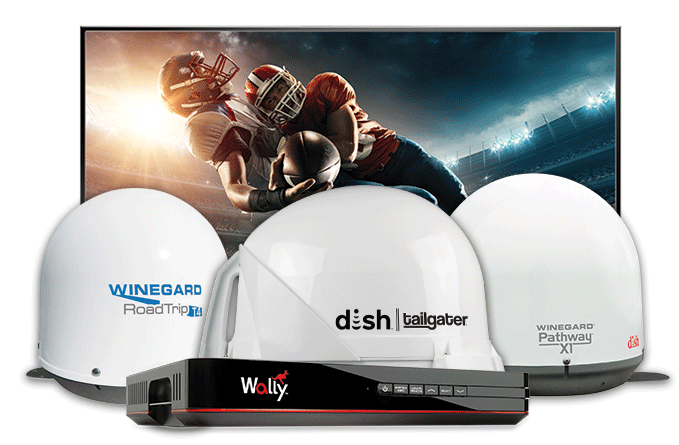 Plus Hundreds More Premium Channels
The DISH Advantage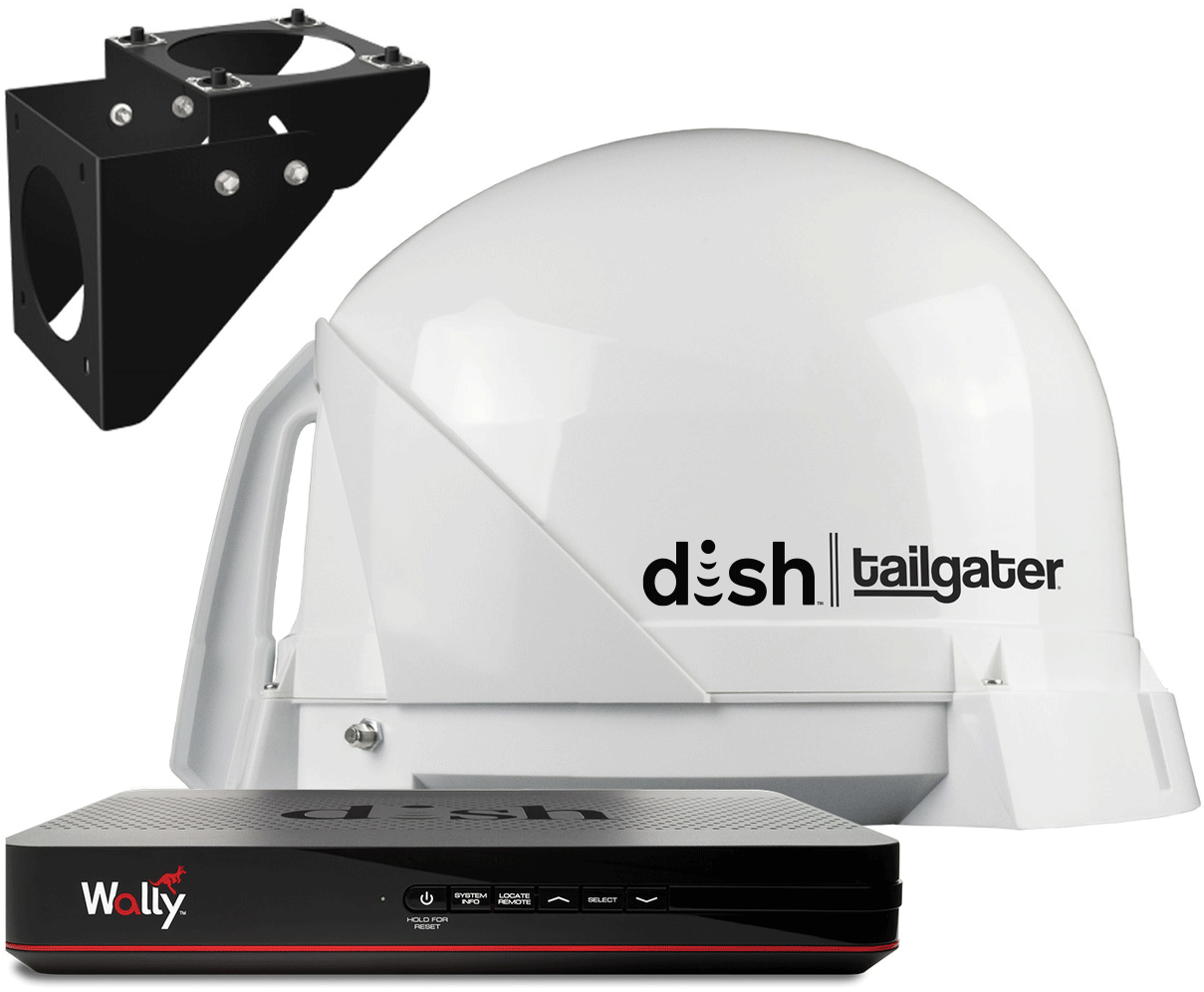 Monthly Rate

(Equipment Included)

starting at $40
$59/$49
Term Commitment
2 or 3 years
3 or 5 years
HD Programming
Yes
No
Individual Driver Option
Yes
No
What Other Truck Drivers Are Saying
Said that watching live TV on the road was important
Are more willing to work for a company that provides TV
Watch at least two hours of TV per day
Said that watching TV in HD is important